About Us
We are The IOUs; a​​​​ rock and pop band​ ​based in Somerset. We formed in 2012, however we have been playing gigs together in various forms for over 10 years.
We cover a wide variety of bands / artists and when a booking is received we are always open to getting specific song requests.​
We love nothing more than performing at v​enue​​s in front of crowds throughout Somerset and beyond​.
W​e hope you enjoy looking around our website​. If you want to ​hear us live check out when we are playing, you can visit our FAQ page if you have any queries or contact us if you'd like to get in touch​​.
For all the latest news, photos & videos please visit our Facebook page.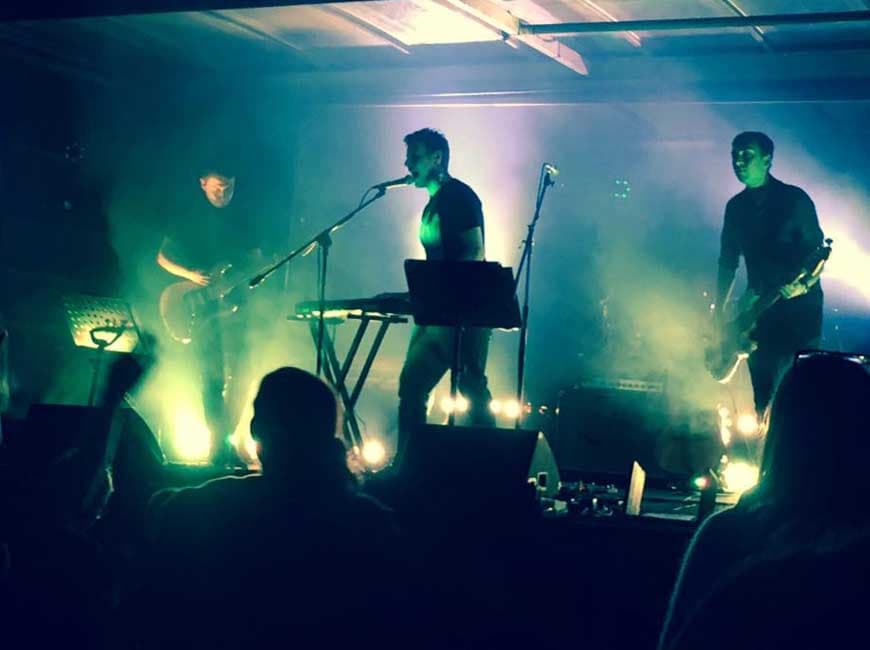 We Offer:
Full Sound System
Lighting Rig
Fully Insured
Disco Service Included
Personalised Events
Meet the Band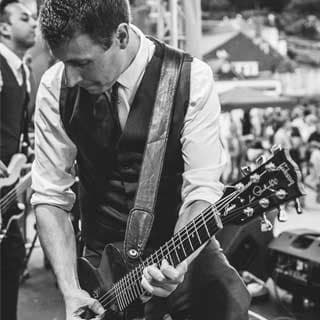 Nick
Guitar, Keyboard & Vocals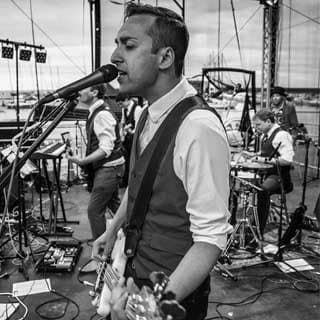 Mark
Bass Guitar & Vocals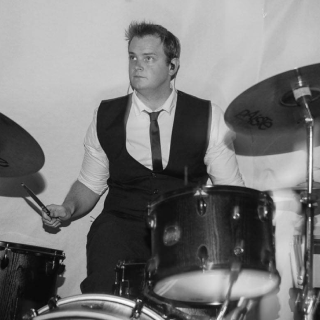 Pete
Drums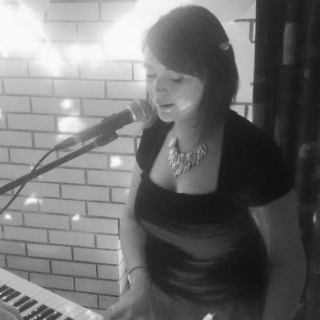 Hayley
Keyboard & Vocals
Testimonials
Thank you so much for playing at our wedding on Friday! Me and Tom were so happy with the songs you played and everything!! You guys are amazing, so talented!! Thanks

Aimee - Wedding booking, September 2018
We loved The IOU's when we heard them 2 years ago and we love them even more now. Thanks for being amazing at our wedding. Thanks for letting my dreams come true of being a front woman of a great band. Amazing! Thank you

Kirsty - Wedding Booking, September 2018
These guys are phenomenal, great sound, fantastic interaction with the crowd and totally accommodating of what our wedding needed. Cannot recommend more!

Matt - Wedding Booking, August 2018
Steve and I would like to say a massive thank you to The IOUs for playing at our wedding this Saturday, you were AMAZING and thank you for playing our first dance so beautifully, Perfect by Ed Sheeran. The dance floor was packed from start to finish and everyone has said how fantastic you were!

Thank you for making our night so amazing!!

Tash - Wedding Booking, August 2018
Thank you so much for being so amazing and making mine and Stewart's wedding day on Friday extra special! Nick, it was a pleasure interacting with you, you answered all my questions and responded to my messages extremely quickly, I couldn't ask for more.

The music set you did was superb, you got people up on the dance floor that I have never seen dancing before! Such an amazing variety of music and fabulous voices! All my guests that I have spoken to about you guys said that they thought you were incredible! Very professional and a great job done guys, I won't hesitate to book you again in the future

Shannon - Wedding Booking, July 2018
We wanted to thank The IOU's for playing at our wedding on Saturday night, if you are looking for a band to play at your wedding or partying we can't recommend them enough, you definitely won't be disappointed. Their set list is amazing, everyone old and young will be up dancing to these talented musicians. Our first dance was perfect and we loved every minute of you playing as did all our guests, everyone commented how brilliant you are.

Thank you all very much, it was just so amazing

Mark and Holly - Wedding Booking, July 2018
Thank you so much to the band for an amazing evening of music at our 6th form prom! An incredibly professional performance with music choices that were tailor made to our event, cannot recommend enough!

Harriet - 6th Form Prom Booking, July 2018
Wow. This band!!! I cannot recommend The IOUs highly enough. They learnt our first dance song and performed it to perfection, and the rest of the night was the same. They were good fun, talented and knew exactly how to get our wedding party up and dancing! They also allowed my new husband to serenade me with his version of Will Smiths Fresh Prince of Bel Air which topped the night off!!! They should be everyone's first choice.

You guys were brilliant. Thank you

Kelly - Wedding Booking, December 2017
Just wanted to say from Adam and I what a wonderful time we had at our wedding. Your acoustic set was AMAZING, and as always, what a fab night! Sorry about all the band invasions! We had an absolute blast. Everyone has been saying how good you all were. Cheers for some serious dance moves, singing and shape throwing!!! Would highly recommend this fabulous band

Becky - Wedding Booking, May 2018
You guys were incredible, we really enjoyed dancing the night away to perfect tunes! The dance floor always had people on and so many people have remarked on how good you were! Highly recommended! We especially loved when we (bride and groom) had the mic and everyone was dancing around us. And thank you for singing our first dance song so beautifully.

Thanks again!!

Sophie and Will - Wedding booking, June 2017
Thank you so, so much for providing such brilliant entertainment at our wedding - we have had so many of our family and friends rave about just how amazing you guys were. You made sure that everyone was kept fully entertained all night, and we had a great time dancing the night away

Our whole experience was so smooth and effortless - right from our initial conversations with you, through to your sets on the night, you were incredibly professional and helped to make our wedding reception a fun and memorable night. Thank you again!

Lee and Leah - Wedding booking, June 2017